The institute is continually in close contact with the industry. Forms of cooperation are:
Consulting
Dimensioning and calculation tasks
Complete construction, development and design tasks
Prototyping and sample construction
Testing of parts and drive components
The institute is able to offer a variety of different services for various branches such as power tools, machine tools, heavy machinery of disposal technology, inland waterway vessels as well as industry, rail, vehicle and ship drives.
Due to the unique combination of engineering design and industrial design engineering there is the great benefit of a close integration of construction, calculation and design tasks.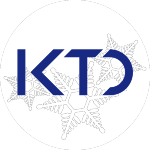 Institute for Engineering Design and Industrial Design
Secretary's Office