Engineering Design and Industrial Design
More than ever, specialized and methodological knowledge is the necessary basis for the development of successful, innovative products. Despite the progress made in information and communication technologies, human beings, with their knowledge and skills, remain the key success factor in product development.
The department of Engineering Design (Prof. Dr.-Ing. Hansgeorg Binz) is comprised of the following areas:
Drive Technology
Methodical Product Development
Computer Aided Engineering
The research and teaching department Industrial Design Engineering (Prof. Dr.-Ing. Thomas Maier) is comprised of the following areas:
Automotive Design Engineering & Design Methods
Interface Design Engineering & Usability Methods
Since 2020, the Chair of Interior Design Engineering (Prof. Dr.-Ing. Wolfram Remlinger) has expanded the institute's portfolio. The focus is on the user-friendly layout and technical design of the vehicle interior and its components.
Interior Design Engineering
Our goal is to make a contribution to the expansion, but also to the controllability of technical and methodological knowledge for product development/design. In order to optimize the product development process, these fields of work combine basic engineering design principles in the field of machine elements with modern calculation, simulation and development methods as well as the increasingly important aspects of industrial design. This interaction of engineering design and industrial design is of particular importance to us.
We pursue the goal of developing new methods or further developing existing ones in such a way that innovative products can be developed in line with the market, taking into account the success factors of quality, costs and time. At present, methods are researched for example for innovation evaluation, for handling knowledge in product development, for lightweight design and for the development of additively manufactured components.
The institute is strongly involved in the teaching of all mechanical engineering courses. In addition to basic education in engineering design, a large number of courses are offered in the fields mentioned above.
IKTD - Engineering and designing technology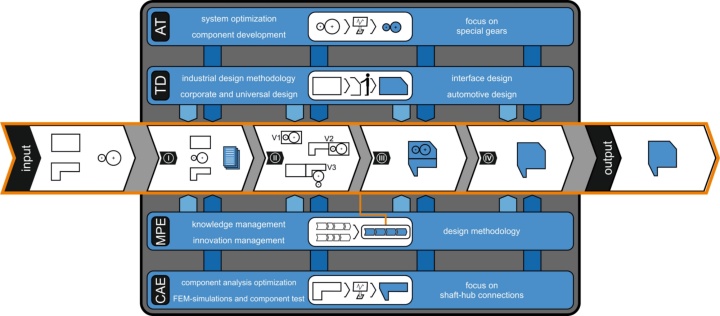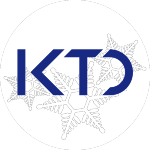 Institute for Engineering Design and Industrial Design
Secretary's Office