Our research focus is the user-centered layout and design of vehicle interiors of all kinds. In doing so, we act holistically and take into account all relevant requirements from the fields of technology, ergonomics and design.
Specifically, the trends for interior design engineering mean:
changing user requirements due to automated driving
Change in vehicle sizes / transport units
greater availability of information in the vehicle
Changes in mobility behavior, especially in urban areas
new competitors / market players in the passenger car sector
new materials and technologies
Sustainability, recyclability, cleanliness / hygiene, individualization
Reduction / elimination of technical differentiation features
Analysis, evaluation and design of vehicle interiors and cockpits

The aim is to achieve a comprehensive interdisciplinary, scientific design and assessment capability, particularly with regard to aspects of ergonomics and comfort, as a link between technical construction and aesthetic design drafting.
Innovative computer-aided and model-based design methods

including the further development of suitable methods and tools for the requirement-oriented use of modern medialities; the central interest here is the spatial and information perception in combination of physical and virtual representation methods.
Possibilities for integrating and using new technologies in vehicle interiors
Relevant here are, for example, new materials, optimized design methods for supporting structures and trim parts, the use of light, transparency, integrative approaches with embedded displays and intelligent surfaces, adaptive forms, connectivity and artificial intelligence.
Interior design for highly automated and networked vehicles.
Exemplary topics are the design of task changeover (takeover/handover), the integration and design of the (secondary) activities of the occupants, the conception and design for specialized vehicles or the optimization of boarding conditions in the road space.
Current research projects
Contact persons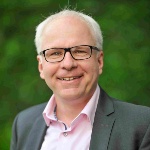 Wolfram Remlinger
Prof. Dr.-Ing.
Head of Interior Design Engineering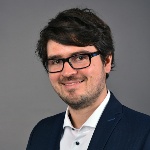 Philipp Pomiersky
Dr.-Ing.
Head of Research Group Interior Design Engineering