In July 2020, the Chair of Interior Design Engineering was founded under the direction of Prof. Dr.-Ing. Wolfram Remlinger. It forms a new department of the Institute for Engineering Design and Industrial Design. The focus is on the user-friendly layout and technical design of the vehicle interior and its components.
Principles of Interior Design Engineering
The vehicle interior is a (partially) enclosed area with walls and roofs for the transportation of people and their luggage.
We consider different types and purposes of vehicle interiors in any type of vehicle, means of transport or mobile machine.
The passenger and user are at the center of our considerations and thus we pursue human-centered product development.
Due to the high social importance of mobility, the vehicle interior forms an essential part of the living space of many people, with comparable significance to the interior of buildings.
The design goals go beyond the acceptable usability of the vehicles to include a comfortable quality of stay in harmony with performance support for the users.
We look at the whole, whether we are designing individual control elements or a new mobility concept.
We consider the entire development process from conception to implementation and subsequent use.
We move in the field of tension between design, ergonomics and technology with a focus on functional design without neglecting aesthetic aspects.
We use analog as well as digital and virtual methods as needed.

We conduct applied research and transfer the findings to projects with industrial partners as well as to teaching.
Possibilities of cooperation
Aktuelles aus dem Lehrstuhl für Interior Design Engineering
Ansprechpersonen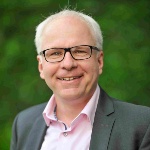 Wolfram Remlinger
Prof. Dr.-Ing.
Head of Interior Design Engineering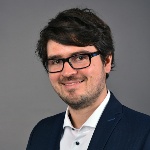 Philipp Pomiersky
Dr.-Ing.
Head of Research Group Interior Design Engineering